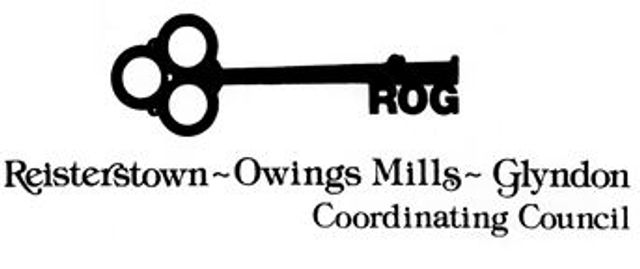 Description
The Reisterstown-Owings Mills-Glyndon Coordinating Council (ROG) was established in 1973 as a clearinghouse and a coordinating agency for the promotion and advancement of the civic, economic, educational, cultural, and social interests of the ROG communities. 
Please note the new location for this meeting. It will be live and in person at the Randallstown Library.

We have a new start time of 6PM due to the library new hours ... they will be closing at 8PM. 
Randallstown Branch - BC Public Library
8604 Liberty Road, Randallstown, MD 21133
6:00 PM EDT
to 8:00 PM EDT
Private:No
RSVP Required:No
Accept Registration Online:No